Purchase Historic Beck's Mill Items
Purchase Beck's Mill Items at Nana's This N That Shop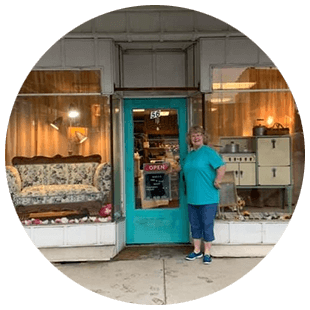 Pickup your Beck's Mill Holiday Gift items at Nana's This N That Shop, located at 56 Public Square in Salem.
Mill pottery, puzzles and cornmeal to purchase. Hours vary, please call Tina at 812-620-0754 or click here to find her on Facebook
---
Beck's Mill Gift Shop
Beck's Mill Gristmill Gift Shop is located on the first floor of the mill. Items for sale include locally produced products from artisans and craftspeople. Be sure to purchase a bag of Beck's Mill Corn Meal.